Private Medical Insurance, Life Insurance & Income Protection
Complementing our general insurance expertise, Adler Fairways also offers expert consultancy regarding Private Medical Insurance.
If you are interested in learning more about how we can help protect your business and your employees, please call our healthcare specialist Steve Hope on 07920 840 741 or email steve.hope@adlerfairways.co.uk.
Steve has been providing expert advice for many years regarding Private Medical Insurance, dental insurance, travel insurance and cash plans. His mission is to identify your precise requirements, then find the insurance that is the right fit for you and your individual circumstances.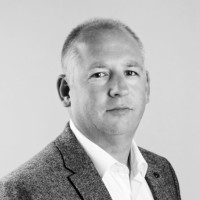 Why your business needs Private Medical Insurance
You will naturally want a healthy and productive workforce, but serious illness can strike anyone at any time.  It is therefore reassuring to know that your staff can get prompt access to high quality specialist medical care when you put in place a Private Medical Insurance ('PMI') scheme, thus enabling them to return to work sooner.
What is PMI for businesses?
PMI is where you, as the employer, put in place an insurance policy which covers the cost of private medical care for your employees, should they suffer an acute medical condition. It works in a similar way to any other insurance, where you pay the premiums and your insurance provider pays for some or all of the cost of the private medical treatment your employee receives.
In addition to PMI, you can set up a Corporate Health (Cash) Plan which allows employees to claim money back on their health and wellbeing costs.  Healthcare costs, like check-ups and prescriptions, are split into pots with annual limits based on the cover chosen.  This can include physio fees, dental check-ups, and eye tests.
There are a range of additional options available too to encourage employees to lead a healthy lifestyle.  These include mental health support, Employee Assistance Programmes, a GP helpline, discounted gym memberships, online health assessments, nutritional advice, and physical health screening.  Health screening is designed to help an individual understand and therefore take better care of their body, and also provide early diagnosis of any potentially serious medical conditions, and typically covers blood, blood pressure, Body Mass Index and cholesterol tests, as well as lifestyle analysis and recommendations.
What are the benefits of PMI?
Your employees will receive quicker access to treatment, and therefore commence their recovery and return to work sooner.
Extended cancer coverage is included in many PMI schemes, which can include pioneering new treatments that may not be available on the NHS.
Your employees will get access to better hospital accommodation and facilities.
They will also have a choice of hospital and consultant, to suit their convenience and preference.
PMI forms a valuable element of the attractive range of employee benefits you give your staff, which contributes towards greater engagement and morale.
A PMI scheme can offer a flexible range of insurance cover which can be adapted to meet the ongoing needs of your business and your employees.
Peace of mind for all concerned.
These short videos explain a little about the products and services that can help your business in 3 key areas:-
Physical & Mental Wellbeing

Employees are more likely to stay with an employer if they have committed to their wellbeing, they are also more likely to recommend it as a good pace to work.

Staff Engagement

Higher engagement goes hand-in-hand with higher performance for businesses, large and small. Fully engaged employees tend to take greater pride in their work.

Staff & Company Benefits

Benefits go beyond salary or legal requirements. They are a great way to attract and retain talent. whilst demonstrating the care you have as an employer. This, in turn, should increase staff morale, team loyalty and overall business performance
Why Adler Fairways
We can advise you and help tailor the most appropriate plan to suit the needs of your business and your employees.
We review the market each year to ensure that you are fully aware of your options and can make an informed choice about your cover.  We work with the main PMI providers in the UK, plus a range of specialist firms for wider healthcare benefits, and as a result, we're able to provide you with a complete picture of the market.
Our job is to make sure you get the best cover at the best price.  Our client-centred approach allows us to focus on service, account management and building long-lasting relationships. We're easy to get hold of when you need us, and we provide ongoing support and claims advice too.
Already have a scheme in place?
If you already have a scheme in place you will be well aware of the benefits and reassurance it provides.
As your business evolves, the scheme you selected a year or more ago may no longer be suitable for your needs.  Inertia can also be costly, as there may be cheaper and better solutions available than if you simply accept the renewal premium on your current scheme.
You can move broker (or switch from a direct relationship with your insurer to a broker) at any time, and generally also keep cover for pre-existing medical conditions.  If you are considering changing insurers or brokers, or just want to evaluate your cover and would like free guidance on the best options for you, we can help.
Please contact us for a confidential discussion about how PMI can help your business
If you are interested in learning more about how we can help protect your business and your employees, please call our healthcare specialist Steve Hope on 07920 840 741 or email steve.hope@adlerfairways.co.uk.