Insurance Backed Guarantee / Performance Bonds
An Insurance Backed Guarantee is useful protection for both you and your customers, in the unlikely event of your company ceasing to trade.  It raises customers' confidence, as property owners know that they are protected should your business unfortunately close…
The Guarantee is designed to cover faults appearing up to ten years after a company ceases to trade due to liquidation, receivership, administration or winding up due to bankruptcy, state retirement or the death of the principals.
Your customers receive peace of mind that, should you cease to trade, your insurer will honour any bona-fide claims under the original guarantee, for the remainder of the guarantee period. Almost any kind of work can be covered under an Insurance Backed Guarantee, including general building works, refurbishments and conversions, concrete repairs, external and internal wall insulation, roofing (including solar panels and cladding), car parks, flooring contractors, retaining walls, basements, underpinning, window, door and conservatory installers, carpenters, joiners, alarms, loft conversions, plumbing and heating engineers, and waterproofing.
There are also legal aspects to this, within the Department for Communities and Local Government Conditions of Authorisation.  All licensed Competent Person Scheme Operators must demonstrate that mandatory financial protection is provided to the homeowner on all domestic installations in the event the original contractor is unable to do so, for example if they have ceased to trade. The insurance provided must cover breach of building regulations for a minimum period of six years, unless the product itself has a lesser manufacturer's guarantee.
Main policy features *
The generic benefits of our Insurance Backed Guarantee scheme include:
Direct access to underwriters to ensure quick quotations
Capacity to provide up to £10m of cover per site
Cover periods up to ten years
Independent experts that specialise in Insurance Backed Guarantees
Bespoke guarantees for contractors
Cover on a per job or annual turnover basis.
There are further features and benefits, depending on the nature of your involvement. For contractors, it:
Sets you apart from competitors that cannot offer such a guarantee and demonstrates the quality of, and confidence in, your products and workmanship
Enables you to submit and win tenders on contracts where Insurance Backed Guarantees are a requirement
Provides vital protection and security for the building owner and their funder.
 In the construction trade, it supports you if you are:
Building a house or commercial premises to occupy, sell or let
Finishing construction work where the original contractor or architect went bust
Making structural alterations or repair work to a business premises
A new construction firm or one who cannot satisfy a warranty provider's requirements.
 As an investor, if you are:
Buying or selling a house less than ten years old without a NHBC type guarantee
Buying or leasing back commercial premises built in the last ten years
Buying newly built or altered premises from liquidators or receivers
Signing full repairing leases on any property built or structurally altered in the last ten years without a building guarantee
Putting newly built premises into a pension fund.
As a construction manager, you could benefit from an Insurance Backed Guarantee if you are:
Being asked to sign collateral warranties or having contractual issues regarding the construction or sale of newly built or structurally altered premises
Having properties built or altered where someone involved in the build process has gone into liquidation thereby invalidating any warranties
Buying premises where the permitted number of assignments has already been reached or exceeded.
*  This information is a general guide only.  Adler Fairways will assess your requirements and recommend a bespoke range of insurance solutions to meet your needs.  As part of the quotation process, we will provide full details of the specific coverage, benefits, limits, premiums, exclusions, excesses payable, and any other policy conditions that would apply to the insurance we recommend for you.  We currently only offer cover to businesses registered in England, Scotland, Wales, Northern Ireland, the Channel Islands and the Isle of Man.
Words from our clients…
Elwood & Co Ltd
,
"Having dealt with Adler Fairways over the past few years I would like to say how efficient the company is regarding quoting and claims. All the staff are very helpful and excellent to deal with. We manage a large portfolio of property in the Oxford area and their response for claims is second to none. They respond to every question within a short space of time and keep me updated with every claim. Without doubt, the best broker I have dealt in recent years."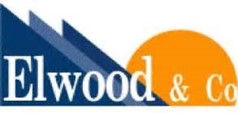 Demma Group
,
"Demma Group are existing clients of Adler Fairways and we have remained with them since 2013 due to the ultimate service we have received.  Their professional manner on all levels and in every area of Insurance is faultless and I have never been given less than 100% commitment from all employees within this company. I would not hesitate to recommend their services to any company we are associated with.  Looking forward to our next renewal with Adler Fairways."

Key Construction
,
"Knowing that your insurance company are always available to discuss any issues that may arise and that they are then prepared to take over and deal with everything is a real bonus."

Rite-Fix
,
"Adler Fairways are experts when it comes to insurance. We have been with Adler Fairways for the last couple of years in a personal and business capacity.  Nothing is too much trouble and their knowledge of the insurance industry is truly outstanding.  It is always pleasure doing business with them."

Reirse Ryan Ltd
,
"Since 2012, as a company, we have gradually transferred all of our Insurance business across to Adler Fairways. This strategy was primarily a commercial, cost based decision and continues to be so, but equally important is the personal relationship that has developed since, together with the specialist advice that has always been provided when requested."

Zone Contractors
,
"We have worked with Adler Fairways for over five years and they have always offered comprehensive advice and have a very good understanding of our company requirements. We have an excellent working relationship with Adler Fairways and any claims or advice are dealt with in a timely and efficient manner."

Salter Rex LLP
,
"Adler Fairways have supported Salter Rex for over ten years for all our property and commercial insurance needs and always on hand when we have needed them most. We have always been impressed with their approach and manner in dealing with us and our customers from a day to day servicing point of view and also in dealing with our clients' claims. We continue to have a healthy working relationship and anticipate a strong and successful future with Adler Fairways as our Broker."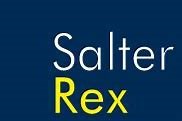 Armac Group
,
"Our  business moved across to Adler Fairways several years ago and to be honest we have not looked back. We have been very impressed with their no nonsense approach along with the company's initiative in making an extra effort for its customers. We can be nothing other than complimentary on the services they provide. Their commitment to providing an exceptional service has been second to none and we anticipate a long working relationship in the future. "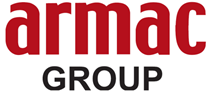 TES Environmental Services Ltd
,
"We have worked closely with Adler Fairways for over the last 10 years and trust their professionalism and excellent knowledge in the insurance field. At no point have we been failed on services provided and a particular thank you goes to Darren Hunt and his attention to details that is invaluable and key to the progression of our company."