Latent Defects / Structural Warranty
On completion of a new building, defects can sometimes be discovered, such as damage due to poor design, inadequate workmanship or faulty materials.  These problems may not become apparent for a number of years…
Whether you're a developer, financier, owner or commercial occupier, defects range from the irritating to the catastrophic, and their impact on your business and reputation can be severe. It makes good commercial sense to mitigate the risk with latent defects insurance. A range of factors has highlighted why you should consider this type of insurance:
Declining quality of raw materials, such as iron pyrites in roof tiles
Sustainable materials such as green oak frames or cladding, and sedum roofs
Innovative materials such as solar panels, or ground/air source heating
Large numbers of contractors becoming insolvent
Mortgage providers tightening their lending criteria
An increase in home improvements such as basements, extensions, and loft conversions
Structural repairs following insurance claims for subsidence, fire, impact, or earthquakes.
We have the proven expertise and in-depth knowledge that enables us to deliver a superior level of latent defects cover that fills the gaps others may leave behind. Latent defects insurance provides a cost effective, high performance alternative to collateral warranties across a diverse range of residential, mixed and commercial new builds.
Main policy features *
Residential property – Council of Mortgage Lender approved warranties are available with cover for 10+ years, extendable to include component failure, extensions, alterations and where work has already begun. Cover includes self-builds, barn conversions and where the contractor, developer or architect goes into liquidation or has failed to take out a warranty
Commercial property – We can arrange bespoke latent defects cover on almost any type of commercial property including extensions or alterations, where construction is already underway or where the contractor, developer or architect has gone into liquidation
Mixed retail and residential – All the features you expect plus Council of Mortgage Lender approved warranties on residential sections, and latent defects cover on the commercial parts of your property
Mechanical and electrical – covering defective plant or machinery, lifts and escalators, window-cleaning equipment, and environmental, electrical and water pumping control systems as well as electrical distribution systems.  Cover can be put in place for up to 12 years following practical completion
Insurance-backed guarantees
Typical exclusions include damage discovered outside the period of insurance, anticipated or planned-for movement, settlement, shrinkage or expansion, abnormal use or overloading, wear and tear or inadequate maintenance, change in colour or ageing process, contractor's contractual obligations for snagging and damage to paint and other surface coatings.
*  This information is a general guide only.  Adler Fairways will assess your requirements and recommend a bespoke range of insurance solutions to meet your needs.  As part of the quotation process, we will provide full details of the specific coverage, benefits, limits, premiums, exclusions, excesses payable, and any other policy conditions that would apply to the insurance we recommend for you.  We currently only offer cover to businesses registered in England, Scotland, Wales, Northern Ireland, the Channel Islands and the Isle of Man.
Words from our clients…
Elwood & Co Ltd
,
"Having dealt with Adler Fairways over the past few years I would like to say how efficient the company is regarding quoting and claims. All the staff are very helpful and excellent to deal with. We manage a large portfolio of property in the Oxford area and their response for claims is second to none. They respond to every question within a short space of time and keep me updated with every claim. Without doubt, the best broker I have dealt in recent years."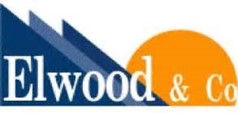 Demma Group
,
"Demma Group are existing clients of Adler Fairways and we have remained with them since 2013 due to the ultimate service we have received.  Their professional manner on all levels and in every area of Insurance is faultless and I have never been given less than 100% commitment from all employees within this company. I would not hesitate to recommend their services to any company we are associated with.  Looking forward to our next renewal with Adler Fairways."

Key Construction
,
"Knowing that your insurance company are always available to discuss any issues that may arise and that they are then prepared to take over and deal with everything is a real bonus."

Rite-Fix
,
"Adler Fairways are experts when it comes to insurance. We have been with Adler Fairways for the last couple of years in a personal and business capacity.  Nothing is too much trouble and their knowledge of the insurance industry is truly outstanding.  It is always pleasure doing business with them."

Reirse Ryan Ltd
,
"Since 2012, as a company, we have gradually transferred all of our Insurance business across to Adler Fairways. This strategy was primarily a commercial, cost based decision and continues to be so, but equally important is the personal relationship that has developed since, together with the specialist advice that has always been provided when requested."

Zone Contractors
,
"We have worked with Adler Fairways for over five years and they have always offered comprehensive advice and have a very good understanding of our company requirements. We have an excellent working relationship with Adler Fairways and any claims or advice are dealt with in a timely and efficient manner."

Salter Rex LLP
,
"Adler Fairways have supported Salter Rex for over ten years for all our property and commercial insurance needs and always on hand when we have needed them most. We have always been impressed with their approach and manner in dealing with us and our customers from a day to day servicing point of view and also in dealing with our clients' claims. We continue to have a healthy working relationship and anticipate a strong and successful future with Adler Fairways as our Broker."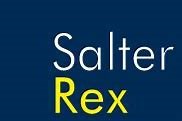 Armac Group
,
"Our  business moved across to Adler Fairways several years ago and to be honest we have not looked back. We have been very impressed with their no nonsense approach along with the company's initiative in making an extra effort for its customers. We can be nothing other than complimentary on the services they provide. Their commitment to providing an exceptional service has been second to none and we anticipate a long working relationship in the future. "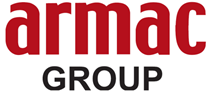 TES Environmental Services Ltd
,
"We have worked closely with Adler Fairways for over the last 10 years and trust their professionalism and excellent knowledge in the insurance field. At no point have we been failed on services provided and a particular thank you goes to Darren Hunt and his attention to details that is invaluable and key to the progression of our company."