Claims Focus
Our dedicated claims management team are available around the clock, and will ensure that your claim is settled quickly and efficiently.
The unfortunate point at which you have to make a claim on your commercial insurance is sometimes called the 'moment of truth'.  It is the moment when you need your insurer to promptly deliver the agreed benefits, to minimise the loss and disruption to your business.
We also appreciate that this can be a distressing and potentially dangerous time. This is why we have a dedicated claims management team in Adler Fairways.  Available around the clock, their sole focus is to work with our clients and their insurers to ensure claims are settled quickly and efficiently.
Our Claims Management Team
Making an insurance claim is never enjoyable, but Adler Fairways aim to make it as quick and easy as possible. Our in-house claims management team is experienced, friendly and helpful, giving you that extra peace of mind at a difficult time.
To make the whole claims process simpler and easier for you, we will:
Explain the claims procedure.
Provide you with claims advice including any steps you can take immediately to help mitigate your losses.
Confirm all the information you need, such as the amount of your excess.
Let you know whether a loss adjuster is likely to be instructed to deal with your claim, and what this means.
Act on your behalf to resolve any questions you have with your insurer.
Liaise regularly with your insurer to try to achieve a prompt settlement.
We aren't just here at policy renewal time.  We believe our focus on helping clients through the claims process helps set us apart, and reinforces the benefits of dealing with Adler Fairways:
Combined insurance claims handling experience of over 40 years.
Industry-qualified members of the team up to and including individual Chartered status.
Experience in handling all classes of insurance, from large businesses to sole traders and private individuals.
Assistance with uninsured loss recovery, such as excesses on non-fault incidents.
Operating within tried and tested claims handling procedures.
A disaster recovery service is available, should the very worst happen.
Words from our clients…
"Having dealt with Adler Fairways over the past few years I would like to say how efficient the company is regarding quoting and claims. All the staff are very helpful and excellent to deal with. We manage a large portfolio of property in the Oxford area and their response for claims is second to none. They respond to every question within a short space of time and keep me updated with every claim. Without doubt, the best broker I have dealt in recent years."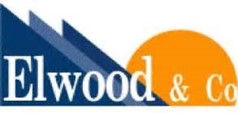 "Demma Group are existing clients of Adler Fairways and we have remained with them since 2013 due to the ultimate service we have received.  Their professional manner on all levels and in every area of Insurance is faultless and I have never been given less than 100% commitment from all employees within this company. I would not hesitate to recommend their services to any company we are associated with.  Looking forward to our next renewal with Adler Fairways."

"Knowing that your insurance company are always available to discuss any issues that may arise and that they are then prepared to take over and deal with everything is a real bonus."

"Adler Fairways are experts when it comes to insurance. We have been with Adler Fairways for the last couple of years in a personal and business capacity.  Nothing is too much trouble and their knowledge of the insurance industry is truly outstanding.  It is always pleasure doing business with them."

"Since 2012, as a company, we have gradually transferred all of our Insurance business across to Adler Fairways. This strategy was primarily a commercial, cost based decision and continues to be so, but equally important is the personal relationship that has developed since, together with the specialist advice that has always been provided when requested."

"We have worked with Adler Fairways for over five years and they have always offered comprehensive advice and have a very good understanding of our company requirements. We have an excellent working relationship with Adler Fairways and any claims or advice are dealt with in a timely and efficient manner."

"Adler Fairways have supported Salter Rex for over ten years for all our property and commercial insurance needs and always on hand when we have needed them most. We have always been impressed with their approach and manner in dealing with us and our customers from a day to day servicing point of view and also in dealing with our clients' claims. We continue to have a healthy working relationship and anticipate a strong and successful future with Adler Fairways as our Broker."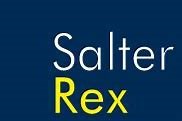 "Our  business moved across to Adler Fairways several years ago and to be honest we have not looked back. We have been very impressed with their no nonsense approach along with the company's initiative in making an extra effort for its customers. We can be nothing other than complimentary on the services they provide. Their commitment to providing an exceptional service has been second to none and we anticipate a long working relationship in the future. "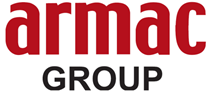 "We have worked closely with Adler Fairways for over the last 10 years and trust their professionalism and excellent knowledge in the insurance field. At no point have we been failed on services provided and a particular thank you goes to Darren Hunt and his attention to details that is invaluable and key to the progression of our company."