Classic, Sports, Prestige and High Value Cars
High-quality car insurance is a must if you drive an exceptional car, such as a classic or modern high performance vehicle. When you have invested so much, it is important to get the right cover to protect your vehicle and give you peace of mind…
Whether you're a collector, owner or trader, we can tailor an insurance policy to cover your classic, sports, prestige and other high value cars.
A classic car, for example, is usually is defined as one manufactured at least 20 years ago. From a 1957 Fiat 500 to a 2010 Ferrari 599 GTO, and all points in between, we understand your cherished vehicles are not just a passion but also a labour of love, you can rely on specialist car insurance that includes agreed value and retained salvage clauses.
We can also cater for more specialist vehicles such as classic sports cars, antique classic cars, vintage classic cars, American classic cars, kit cars, motorhomes, campervans, classic vans, Land Rovers and classic 4×4s, to name but a few.
The joy of driving a prestige car is unquestionable, and the need for excellent and thorough insurance is key. We also understand that you may not use your vehicle every day, so whatever and whenever you drive, we make sure you are covered.
Our highly experienced and enthusiastic team understand the specialist needs of drivers of high value and performance vehicles. We will provide an ongoing service, working with you to ensure that your cover adapts to your needs, leaving you to simply enjoy driving.
Main policy features *
Features typically include:
Common renewal date for all your vehicles
Legal protection
International insurance cover
UK and international breakdown cover
Like-for-like courtesy car
New vehicle write-off replacement (if less than two years old)
Any Driver cover (aged 17-75)
Fully comprehensive 'driving other cars' cover
Full protection if hit by an uninsured driver
Diesel/petrol wrong fuel cover
Retained salvage clause so you keep a write-off
Agreed value clause guarantees vehicle worth
Modifications cover
Optional track day cover
Approved repairer network or opt for a repairer of choice
Following a validated claim, we will provide a temporary replacement car whilst yours is being repaired, or for up to 14 days following total loss
Legal expenses up to £100,000
Emergency expenses for overnight accommodation if you are far from home
Cherished number plate retention, if a vehicle is stolen or written-off
Trailer and horse-trailer cover up to £1000
European breakdown cover.
Typical exclusions:
We will not cover loss of your car, accessories or spare parts if the car is unoccupied and the ignition key or card is in or on your car
Your agreed value is based upon the declaration of condition made by you. Where the condition is different to that described, the insurers may choose to settle on a market-value basis
If your vehicle value exceeds a certain value, it may be subject to a garaging requirement.
*  This information is a general guide only.  Adler Fairways will assess your requirements and recommend a bespoke range of insurance solutions to meet your needs.  As part of the quotation process, we will provide full details of the specific coverage, benefits, limits, premiums, exclusions, excesses payable, and any other policy conditions that would apply to the insurance we recommend for you.  We currently only offer cover to businesses registered in England, Scotland, Wales, Northern Ireland, the Channel Islands and the Isle of Man.
Words from our clients…
Elwood & Co Ltd
,
"Having dealt with Adler Fairways over the past few years I would like to say how efficient the company is regarding quoting and claims. All the staff are very helpful and excellent to deal with. We manage a large portfolio of property in the Oxford area and their response for claims is second to none. They respond to every question within a short space of time and keep me updated with every claim. Without doubt, the best broker I have dealt in recent years."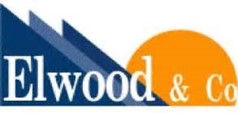 Demma Group
,
"Demma Group are existing clients of Adler Fairways and we have remained with them since 2013 due to the ultimate service we have received.  Their professional manner on all levels and in every area of Insurance is faultless and I have never been given less than 100% commitment from all employees within this company. I would not hesitate to recommend their services to any company we are associated with.  Looking forward to our next renewal with Adler Fairways."

Key Construction
,
"Knowing that your insurance company are always available to discuss any issues that may arise and that they are then prepared to take over and deal with everything is a real bonus."

Rite-Fix
,
"Adler Fairways are experts when it comes to insurance. We have been with Adler Fairways for the last couple of years in a personal and business capacity.  Nothing is too much trouble and their knowledge of the insurance industry is truly outstanding.  It is always pleasure doing business with them."

Reirse Ryan Ltd
,
"Since 2012, as a company, we have gradually transferred all of our Insurance business across to Adler Fairways. This strategy was primarily a commercial, cost based decision and continues to be so, but equally important is the personal relationship that has developed since, together with the specialist advice that has always been provided when requested."

Zone Contractors
,
"We have worked with Adler Fairways for over five years and they have always offered comprehensive advice and have a very good understanding of our company requirements. We have an excellent working relationship with Adler Fairways and any claims or advice are dealt with in a timely and efficient manner."

Salter Rex LLP
,
"Adler Fairways have supported Salter Rex for over ten years for all our property and commercial insurance needs and always on hand when we have needed them most. We have always been impressed with their approach and manner in dealing with us and our customers from a day to day servicing point of view and also in dealing with our clients' claims. We continue to have a healthy working relationship and anticipate a strong and successful future with Adler Fairways as our Broker."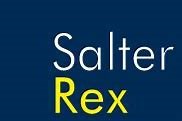 Armac Group
,
"Our  business moved across to Adler Fairways several years ago and to be honest we have not looked back. We have been very impressed with their no nonsense approach along with the company's initiative in making an extra effort for its customers. We can be nothing other than complimentary on the services they provide. Their commitment to providing an exceptional service has been second to none and we anticipate a long working relationship in the future. "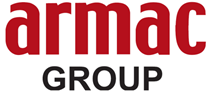 TES Environmental Services Ltd
,
"We have worked closely with Adler Fairways for over the last 10 years and trust their professionalism and excellent knowledge in the insurance field. At no point have we been failed on services provided and a particular thank you goes to Darren Hunt and his attention to details that is invaluable and key to the progression of our company."