Fleet
A fleet insurance policy is often made up of various sections of cover, specifically designed to suit the needs of your business.
With over 30 years' experience in fleet insurance, our team of specialist brokers are on hand to put together a policy to suit your business needs.
If you have a fleet of vehicles, whether that be large or small, Adler Fairways' fleet team can arrange and manage the the necessary cover for your business. Our professional and efficient support includes providing dedicated account and claims handlers, and our risk management support helps to protect your staff safety and keep your vehicles on the road.
We offer a specialist mini-fleet product to give you an efficient insurance service whilst looking after your businesses insurance requirements. For fleets with six or more vehicles we provide dedicated account, claims and risk management support which is all part of the service to ensure your staff are safe and your vehicles remain on the road.
Fleet insurance policies are generally categorised depending on the number of vehicles and split between HGV Commercial Vehicles, non-HGV Commercial Vehicles, Private Cars and Special Type Vehicles e.g. items of plant requiring Road Traffic Act cover etc…
An account executive will be allocated to provide you with the necessary advice and then lead the management of your insurance programme to ensure you have the right cover for your business needs and our claims team (using our telematics systems) will work with you to help manage your risks more effectively.
Main policy features *
Risk management services, through forward-facing accident recording cameras, GPS tracking devices, driver training, health and safety advice, and fleet management consultancy
Commercial vehicle insurance – comprehensive, third party fire and theft, or third party only options
Goods in transit insurance, with all risks, or for hauliers (including warehouse-keepers) or couriers a Freight Liability Insurance indemnifying the customers goods in your custody under the terms of the conditions you operate under, whether that be RHA, CMR, UKWA
Public liability – limits are available to suit your requirements
Employer's liability with a minimum £10m limit of indemnity – higher limits are available to suit your requirements
Legal expenses, of up to £100,000 cover for legal costs incurred following a motor related incident with a negligent third party, and up to £10,000 for legal costs incurred for motoring convictions
Engineering cover, for unforeseen damage including breakdown and statutory HSE /LOLER /PUWER Inspections, for commercial vehicles fitted with mounted cranes, grabs, etc.
Income protection in the event of personal accident, sickness or loss of licence
Breakdown recovery in the UK and Europe for vehicles up to 15 years old
Property cover, for everything from your office buildings, stock and tools
Business interruption.
 Typical policy exclusions include:
Motor – claims for liability that you have assumed in contract, unless you would have incurred the same liability without entering into the contract
Motor – theft if keys left in or on the vehicle
Goods in transit – theft of property from unattended vehicles, unless the vehicle is in a locked building or compound controlled by security personnel
Income protection – cover is subject to a declaration of health, and may be offered excluding any illness or injury that existed on the date of entry into the scheme or at each renewal
Income protection – loss of licence must occur within two years of sickness or injury for the benefit to become payable.
*  This information is a general guide only.  Adler Fairways will assess your requirements and recommend a bespoke range of insurance solutions to meet your needs.  As part of the quotation process, we will provide full details of the specific coverage, benefits, limits, premiums, exclusions, excesses payable, and any other policy conditions that would apply to the insurance we recommend for you.  We currently only offer cover to businesses registered in England, Scotland, Wales, Northern Ireland, the Channel Islands and the Isle of Man.
Words from our clients…
"Having dealt with Adler Fairways over the past few years I would like to say how efficient the company is regarding quoting and claims. All the staff are very helpful and excellent to deal with. We manage a large portfolio of property in the Oxford area and their response for claims is second to none. They respond to every question within a short space of time and keep me updated with every claim. Without doubt, the best broker I have dealt in recent years."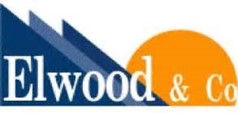 "Demma Group are existing clients of Adler Fairways and we have remained with them since 2013 due to the ultimate service we have received.  Their professional manner on all levels and in every area of Insurance is faultless and I have never been given less than 100% commitment from all employees within this company. I would not hesitate to recommend their services to any company we are associated with.  Looking forward to our next renewal with Adler Fairways."

"Knowing that your insurance company are always available to discuss any issues that may arise and that they are then prepared to take over and deal with everything is a real bonus."

"Adler Fairways are experts when it comes to insurance. We have been with Adler Fairways for the last couple of years in a personal and business capacity.  Nothing is too much trouble and their knowledge of the insurance industry is truly outstanding.  It is always pleasure doing business with them."

"Since 2012, as a company, we have gradually transferred all of our Insurance business across to Adler Fairways. This strategy was primarily a commercial, cost based decision and continues to be so, but equally important is the personal relationship that has developed since, together with the specialist advice that has always been provided when requested."

"We have worked with Adler Fairways for over five years and they have always offered comprehensive advice and have a very good understanding of our company requirements. We have an excellent working relationship with Adler Fairways and any claims or advice are dealt with in a timely and efficient manner."

"Adler Fairways have supported Salter Rex for over ten years for all our property and commercial insurance needs and always on hand when we have needed them most. We have always been impressed with their approach and manner in dealing with us and our customers from a day to day servicing point of view and also in dealing with our clients' claims. We continue to have a healthy working relationship and anticipate a strong and successful future with Adler Fairways as our Broker."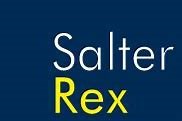 "Our  business moved across to Adler Fairways several years ago and to be honest we have not looked back. We have been very impressed with their no nonsense approach along with the company's initiative in making an extra effort for its customers. We can be nothing other than complimentary on the services they provide. Their commitment to providing an exceptional service has been second to none and we anticipate a long working relationship in the future. "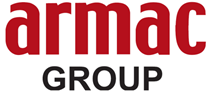 "We have worked closely with Adler Fairways for over the last 10 years and trust their professionalism and excellent knowledge in the insurance field. At no point have we been failed on services provided and a particular thank you goes to Darren Hunt and his attention to details that is invaluable and key to the progression of our company."