Fleet Telematics
Fleet telematics can help reduce the cost of your business' vehicle insurance.  Our in-vehicle telematics technology uses GPRS satellites to capture information about location, speed and distance, sent back to you in real time…
It uses technology to highlight driver behaviour and improves the safety and efficiency within your fleet, with savings on fuel consumption, maintenance and insurance premiums that reflect your lower risk.
We use the telematics data by looking at trends and patterns in driver data to provide effective feedback for clients to devise a plan for required coaching or training, it is therefore normally received in a positive manner to ensure the safety of your employees and improve your claims experience reducing your insurance costs.
Our Driver Risk Management system can help you to get the most out of your telematics service, by providing advice, training, effective reporting and driver incentive schemes.  Our solution requires you to have an approved telematics system from one of our recommended telematics providers. Trial units can be installed to demonstrate the effectiveness of the system to your team.
Fleet managers can see fuel savings of 10-15% and payback on the system within the first year.
To help you manage the inherent daily risks of operating a fleet of vehicles, we can support you with:
Driver training, to complement your own training with a focus on risk and hazard awareness for your drivers, highlighting those who may need further support.
Accident recording cameras – your indisputable witness in the case of an accident.
Driver profiling, to help ascertain which drivers are performing best and which drivers need further training. League tables can also be created to help incentivise your drivers.
Health and safety consultancy – to identify and counteract risks to your business as well as ensuring you are up to date on the latest health and safety legislation.
Fleet management consultancy, to review and suggest ways to get maximum efficiency out of your fleet and control running costs.
Main policy features *
The benefits of fleet telematics include:
Driver safety– Telematics systems can be much more than logistics and navigation tools. They have the potential to be a window into the daily safety performance of drivers, and enable risk assessment in the same way on-site personnel are assessed – through observation, feedback and coaching
Accident frequency and severity– identify unsafe or risky driving behaviours that can lead to accidents and loss costs. Our telematics solution can show you ways to provide constructive feedback and effectively coach your drivers to help mitigate those risks
Fuel efficiency, routing and logistics– Telematics can show how and where vehicles are being used. This information can help establish more efficient routes that may improve customer delivery times, improve driver productivity and even reduce fuel consumption by reducing unwanted stops and idle time
Vehicle maintenance– Telematics devices can identify costly or inefficient driving styles that may cause unnecessary wear and tear, and provide advance alerts of potential vehicle problems as well as routine maintenance to reduce vehicle outages
Stolen vehicle retrieval – Telematics allow for the tracking of a vehicle's location in the event of a theft, potentially preventing further theft of its contents or removal of parts
Insurance costs – If used effectively, telematics devices can help fleet managers reduce the frequency of accidents which can result in lower loss costs, thereby reducing insurance costs. And, while the presence of a telematics device alone will not impact your rates, using the device to monitor and coach your drivers can lead to a discounted rate
*  This information is a general guide only.  Adler Fairways will assess your requirements and recommend a bespoke range of insurance solutions to meet your needs.  As part of the quotation process, we will provide full details of the specific coverage, benefits, limits, premiums, exclusions, excesses payable, and any other policy conditions that would apply to the insurance we recommend for you.  We currently only offer cover to businesses registered in England, Scotland, Wales, Northern Ireland, the Channel Islands and the Isle of Man.
Words from our clients…
"Having dealt with Adler Fairways over the past few years I would like to say how efficient the company is regarding quoting and claims. All the staff are very helpful and excellent to deal with. We manage a large portfolio of property in the Oxford area and their response for claims is second to none. They respond to every question within a short space of time and keep me updated with every claim. Without doubt, the best broker I have dealt in recent years."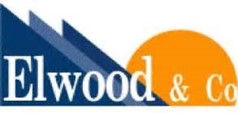 "Demma Group are existing clients of Adler Fairways and we have remained with them since 2013 due to the ultimate service we have received.  Their professional manner on all levels and in every area of Insurance is faultless and I have never been given less than 100% commitment from all employees within this company. I would not hesitate to recommend their services to any company we are associated with.  Looking forward to our next renewal with Adler Fairways."

"Knowing that your insurance company are always available to discuss any issues that may arise and that they are then prepared to take over and deal with everything is a real bonus."

"Adler Fairways are experts when it comes to insurance. We have been with Adler Fairways for the last couple of years in a personal and business capacity.  Nothing is too much trouble and their knowledge of the insurance industry is truly outstanding.  It is always pleasure doing business with them."

"Since 2012, as a company, we have gradually transferred all of our Insurance business across to Adler Fairways. This strategy was primarily a commercial, cost based decision and continues to be so, but equally important is the personal relationship that has developed since, together with the specialist advice that has always been provided when requested."

"We have worked with Adler Fairways for over five years and they have always offered comprehensive advice and have a very good understanding of our company requirements. We have an excellent working relationship with Adler Fairways and any claims or advice are dealt with in a timely and efficient manner."

"Adler Fairways have supported Salter Rex for over ten years for all our property and commercial insurance needs and always on hand when we have needed them most. We have always been impressed with their approach and manner in dealing with us and our customers from a day to day servicing point of view and also in dealing with our clients' claims. We continue to have a healthy working relationship and anticipate a strong and successful future with Adler Fairways as our Broker."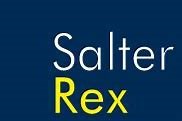 "Our  business moved across to Adler Fairways several years ago and to be honest we have not looked back. We have been very impressed with their no nonsense approach along with the company's initiative in making an extra effort for its customers. We can be nothing other than complimentary on the services they provide. Their commitment to providing an exceptional service has been second to none and we anticipate a long working relationship in the future. "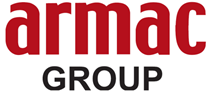 "We have worked closely with Adler Fairways for over the last 10 years and trust their professionalism and excellent knowledge in the insurance field. At no point have we been failed on services provided and a particular thank you goes to Darren Hunt and his attention to details that is invaluable and key to the progression of our company."