Terrorism
Standard property insurance policies do not cover damage caused by acts of war or terrorist attacks. While such events are thankfully rare in the UK, there is still a continual underlying threat…
If an act of terrorism affects your block and there is no insurance in place, the directors of a residents management company are exposed to the risk of being sued and losing personal assets.
If your property is located in a target area, such as near government buildings, major transport hubs, or famous buildings, terrorism insurance would provide you with peace of mind and the financial protection to help put things right if the worst should happen.
Other risks you may consider include:
Residents in a block of flats could be potential targets due to their place of employment or other factors
A bomb could be assembled or travel through your local area, leading to an unplanned explosion or evacuation
An occupying tenant could be a potential terrorist, so there could be a police raid on the property or an accidental explosion.
Main policy features *
Terrorism insurance typically covers buildings and contents, business interruption and loss of rent.
It is important to remember that HM Government or Treasury must declare an act of terrorism before a claim can be made against a policy providing protection for acts of terrorism. The definition of an act of terrorism is complicated, although you can find out more including the official definition in the Reinsurance (Acts of Terrorism) Act 1993.
Importantly, we can only provide terrorism cover if arranging the main fire insurance policy for the property, and that terrorism cover will only operate while the main fire policy is in force.
Terrorism insurance exclusions typically include:
The transmission or receipt of any virus, program or code that causes loss or damage to any computer system
Any loss of market for your products or services
Strikes, riots or civil commotion unless damage or loss is caused directly by an act of terrorism
War, invasion or war like operations.
*  This information is a general guide only.  Adler Fairways will assess your requirements and recommend a bespoke range of insurance solutions to meet your needs.  As part of the quotation process, we will provide full details of the specific coverage, benefits, limits, premiums, exclusions, excesses payable, and any other policy conditions that would apply to the insurance we recommend for you.  We currently only offer cover to businesses registered in England, Scotland, Wales, Northern Ireland, the Channel Islands and the Isle of Man.
Words from our clients…
"Having dealt with Adler Fairways over the past few years I would like to say how efficient the company is regarding quoting and claims. All the staff are very helpful and excellent to deal with. We manage a large portfolio of property in the Oxford area and their response for claims is second to none. They respond to every question within a short space of time and keep me updated with every claim. Without doubt, the best broker I have dealt in recent years."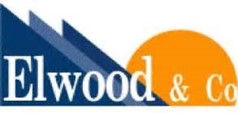 "Demma Group are existing clients of Adler Fairways and we have remained with them since 2013 due to the ultimate service we have received.  Their professional manner on all levels and in every area of Insurance is faultless and I have never been given less than 100% commitment from all employees within this company. I would not hesitate to recommend their services to any company we are associated with.  Looking forward to our next renewal with Adler Fairways."

"Knowing that your insurance company are always available to discuss any issues that may arise and that they are then prepared to take over and deal with everything is a real bonus."

"Adler Fairways are experts when it comes to insurance. We have been with Adler Fairways for the last couple of years in a personal and business capacity.  Nothing is too much trouble and their knowledge of the insurance industry is truly outstanding.  It is always pleasure doing business with them."

"Since 2012, as a company, we have gradually transferred all of our Insurance business across to Adler Fairways. This strategy was primarily a commercial, cost based decision and continues to be so, but equally important is the personal relationship that has developed since, together with the specialist advice that has always been provided when requested."

"We have worked with Adler Fairways for over five years and they have always offered comprehensive advice and have a very good understanding of our company requirements. We have an excellent working relationship with Adler Fairways and any claims or advice are dealt with in a timely and efficient manner."

"Adler Fairways have supported Salter Rex for over ten years for all our property and commercial insurance needs and always on hand when we have needed them most. We have always been impressed with their approach and manner in dealing with us and our customers from a day to day servicing point of view and also in dealing with our clients' claims. We continue to have a healthy working relationship and anticipate a strong and successful future with Adler Fairways as our Broker."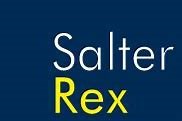 "Our  business moved across to Adler Fairways several years ago and to be honest we have not looked back. We have been very impressed with their no nonsense approach along with the company's initiative in making an extra effort for its customers. We can be nothing other than complimentary on the services they provide. Their commitment to providing an exceptional service has been second to none and we anticipate a long working relationship in the future. "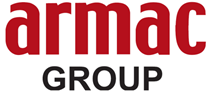 "We have worked closely with Adler Fairways for over the last 10 years and trust their professionalism and excellent knowledge in the insurance field. At no point have we been failed on services provided and a particular thank you goes to Darren Hunt and his attention to details that is invaluable and key to the progression of our company."